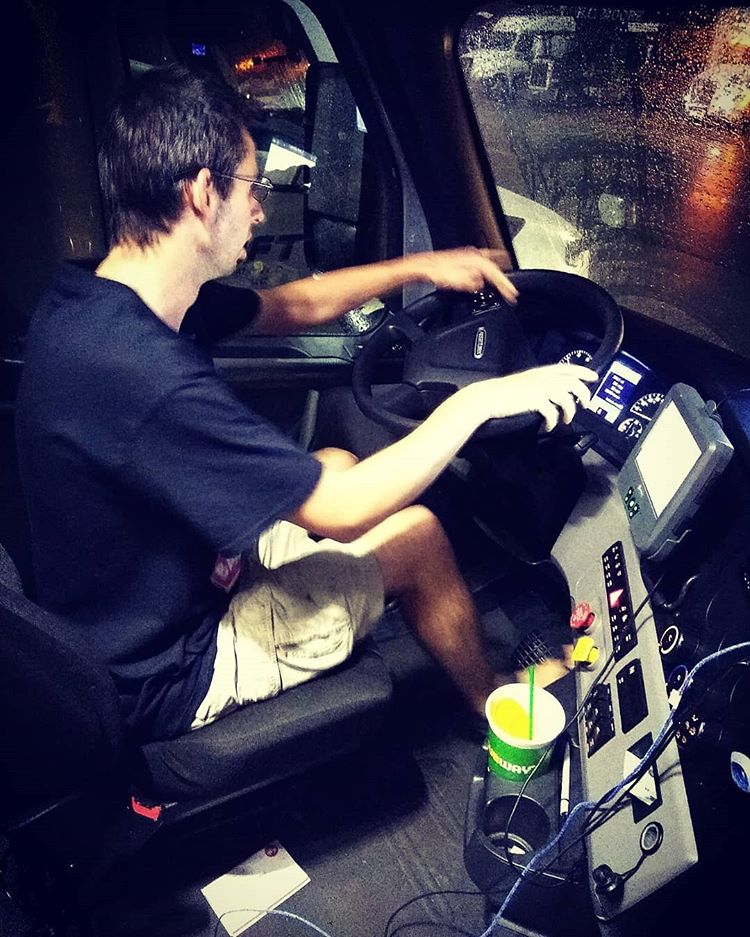 Beliefs and behavioral profile

doesn't believe in paying for an apartment
strong desire to be free
lives out of his truck

has bed
microwave
heater
storage

stopped over at truck stops when he used up his daily miles
gets to shower for free at pilot truck stops because of the amount of fuel he purchases
World view

References EpochTimes as a news source. Distrust CNN
Trump supporter – sees him as the only president that is not drawing a salary for his work.
Believes Democrats want to turn the country socialist by controlling the media and its messaging hence concludes the media is rigged
Further believes Democrats want to ban guns so as to exert more control over its people like a policed state
Believes in the ownership of guns to as a means to counter balance the power of the state to prevent involuntary drafting likes those imposed upon the people by the Confederates during the American civil war

Truck stops

Pilot Travel center

sells a lot of the equipment needed by truckers
showering facilities
internet and resting facilities

Technology usage:

Truckers have their own social network which is ran on Garmin.com
they text each other using the app
the app also tracks where they drove

Federal Law restrictions

Truckers hour limits by

70 hours of driving per week
11 hours of driving per day
14 hours of working time per day which includes loading time

Yearly health checkup is required to operate a truck
Speed and alignments during operations after actively monitored by the Federal government through an onboard Qualcomm system

Technical details

A typical truck runs at 7.7 miles per galleon
weight

back axles 18000 pounds
front axles 18000 pounds
fully loaded truck 80,000 pounds

3 separate braking system

regular brakes using air
parking brakes
emergency brakes  which will damage the axles if used abruptly

Trucking economic

A brand new trucks cost around USD150,000

Truckers can enter into a lease to own agreement with the trucking company to eventually own their truck.

typical monthly installment is around USD500 to USD1,000
installment payment accrues based on miles driven USD0.15/mile
a truck which has accrued 300,000 miles will sell for USD50,000. Value of the truck is depreciated at USD0.33/mile

operating profit and loss

Trucking contract typically paid revenue of approximately USD2/mile
Gross margin from a truckers point of view for an assignment is around 50%
net profit should be around 25% of that
Example:

Long haul job for 500 miles

revenue USD1000
variable expenses USD 500

gasoline
tolls
loading fees
etc
trucking company dues

amortized fixed monthly expenses USD 250

assignment details

when operating with truck leased from company, assignments are provided by company. Company takes 50% cut in exchange
if own truck, can take assignment from a trucking company which has cargo to be hauled
can opt to generate lead to assemble own cargo to be hauled.