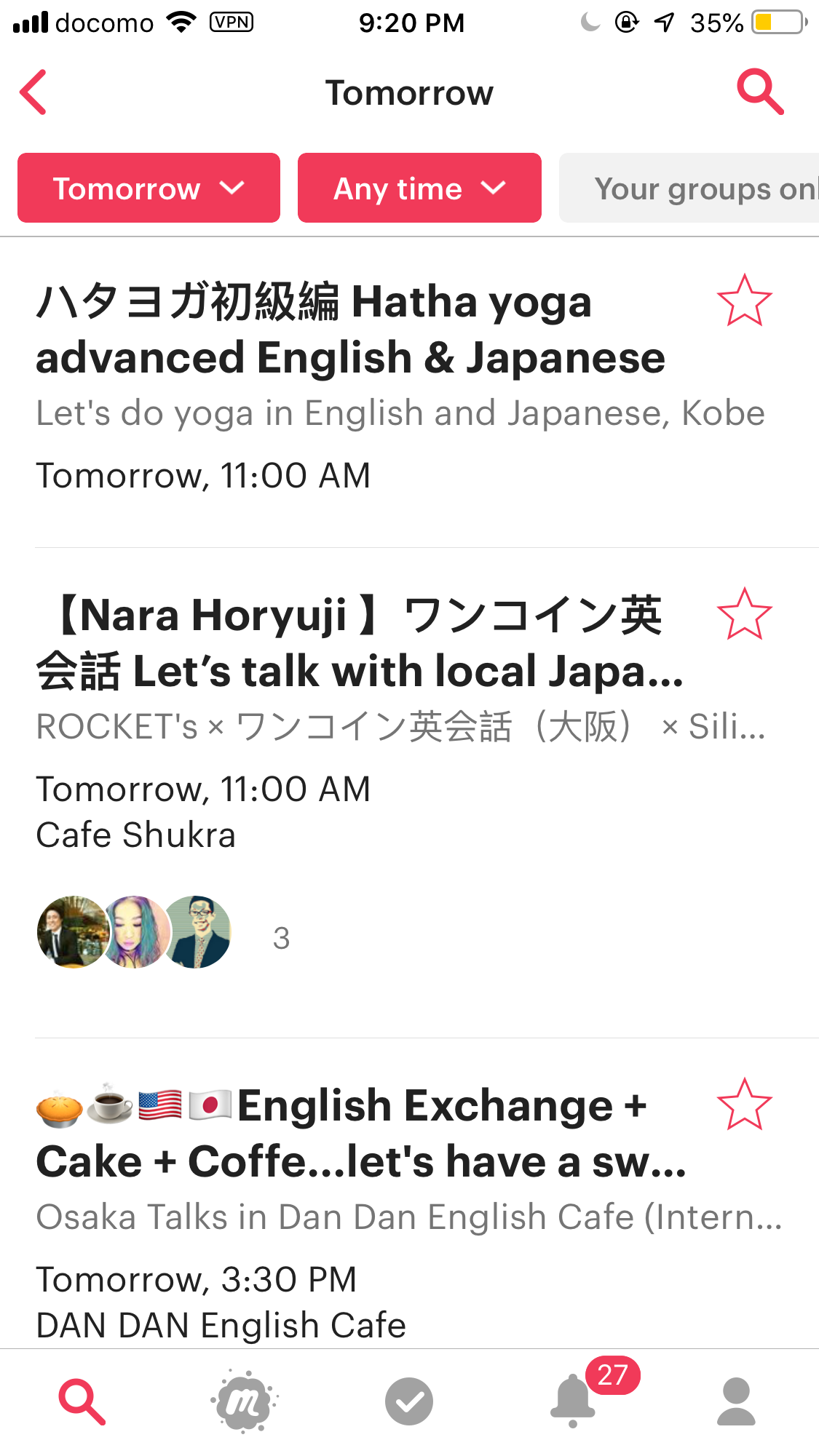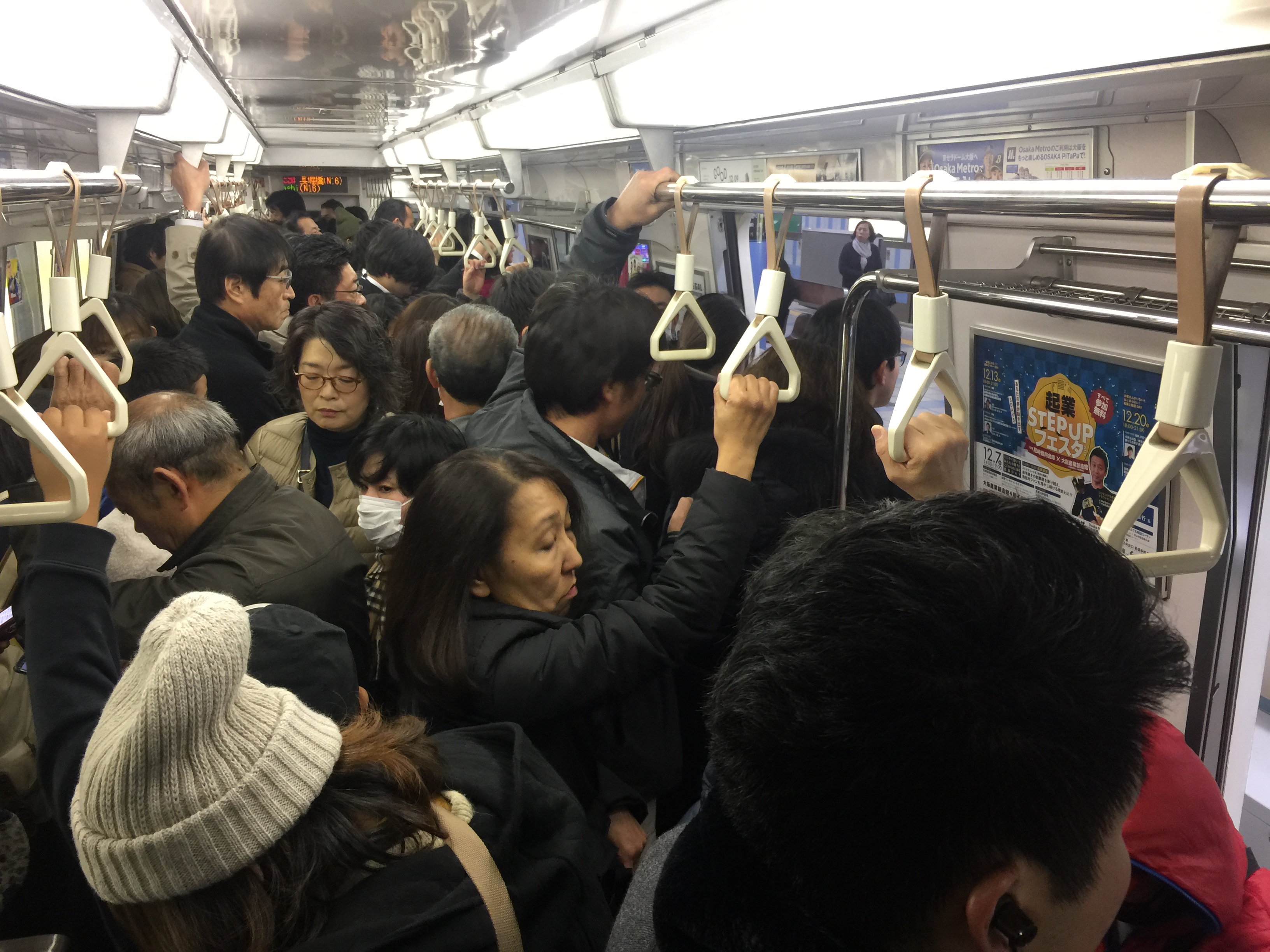 MeetUp.com observed to have significantly penetrated Japan.
A quick study shows significant levels of liquidity on both the supply and demand side for this two sided market place in major cities of Japan.
Acquisition model attributes
Primary acquisition channel: SEO
Primary use case: interest groups as an excuse to practice English.
Retention pattern: Weekly recurring usage
Other noteworthy mobile user behavior
Primary data observed glancing over the shoulders of mobile users in crowded trains
recurring use cases
Reading comic
playing mobile games
reading up news on Google News
social media (Facebook)
No significant usage of music listening via ear phones on trains.