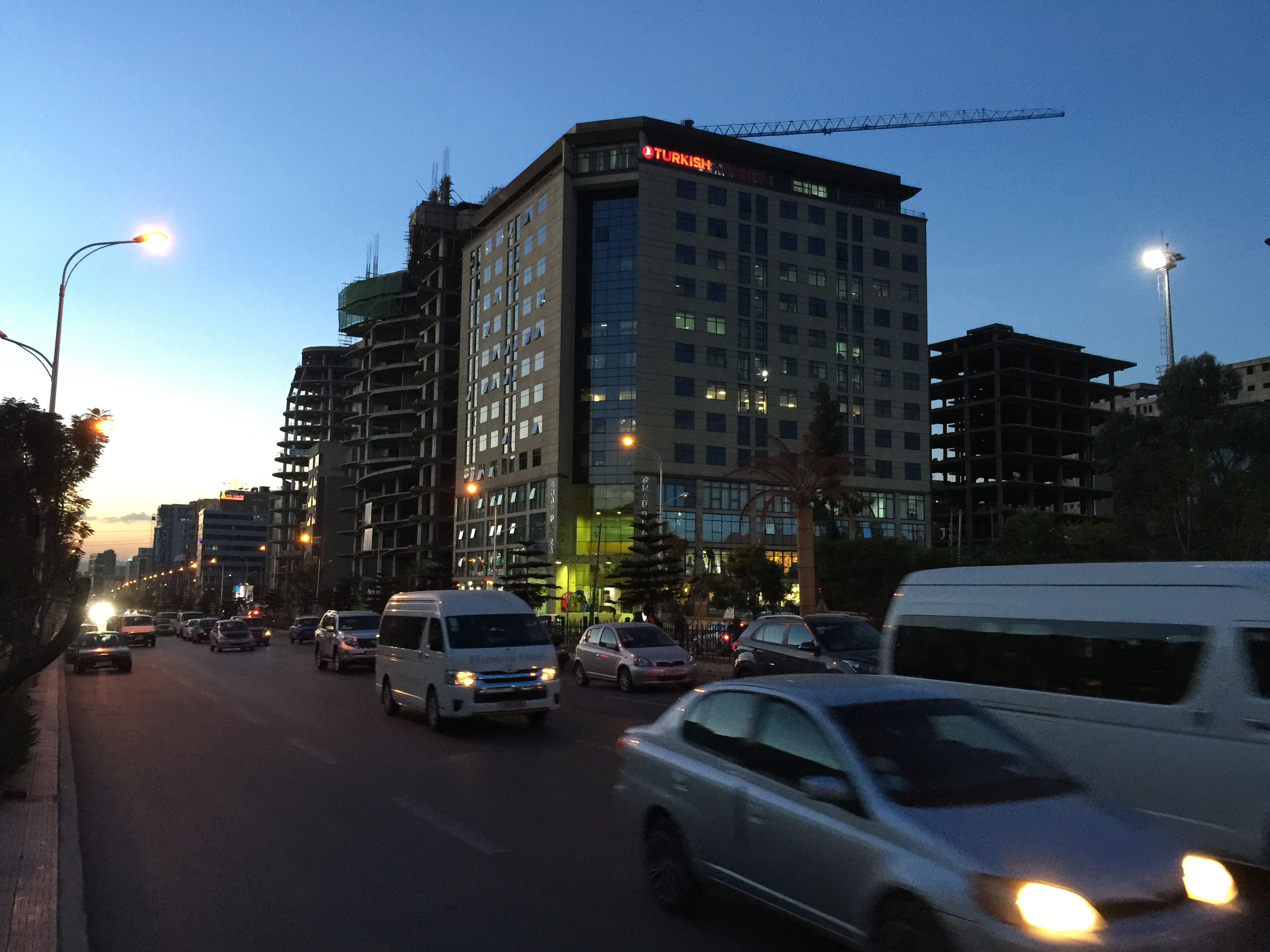 On society
120 million relatively young population
65% of youth graduate from college
unemployment rate is 85%
 The Youth is hungry for opportunity to advance in life
The Youth is highly optimistic and have faith in their prime minister
Shifting away from a tribal centric identity to a nation identity is the key challenge for the country. Tribal warfare was observed in Matema region.
On infrastructure
One belt one road initiative has thus far rebuilt 85% of all major highways
significant levels of Chinese operated construction observed in Addis Ababa where Chinese occupy the management layer while the locals occupy the manual layer.
Significant levels of new housing construction in villages by locals. Projects are facilitated by ease of material transport due to improved road conditions.
At the moment of writing, Chinese built daily train is in operation from Addis Ababa to Djibouti. Chinese management is in process of doing knowledge transfer to local with the intention of handing eventual management.
On nature and agriculture
mixed of highland and grassland terrain
lowlands are utilized for the cultivation of wheat, corn and coffee
highlands are utilized for the cultivation of potato and barley
On technology
Ethiopia's own version of Uber was launched earlier this year.
Country-wide established 3G networks has been observed
Majority of people were seen using Android mobile phones like Samsung and Huawei.
Tenco is a locally manufactured Android phone ran by Chinese management. Typical phone sells for USD50.
On foreign relations with China
China is the largest trading partner where food is the main export.
China's one belt one road initiative in Ethiopia aims to increase supplies of raw materials available to the middle class rich in China by building up critical infrastructure like roads and manufacturing facilities to increase overall throughput volume from this agriculturally fertile region.
The approach is to utilize Chinese capital, Chinese management expertise and operations technique gained from the rebuilding of their economy, local raw materials and local human labor.
Where maintenance is required knowledge transfer occurs. This serves to help conserve Chinese human capital as they further their initiative across the region.
The observed build up of educated youth will likely help facilitate the necessary knowledge to ensure infrastructure gets maintained beyond the time period of the initiative.
Related readings
Why the west rules for now, Morris Ian