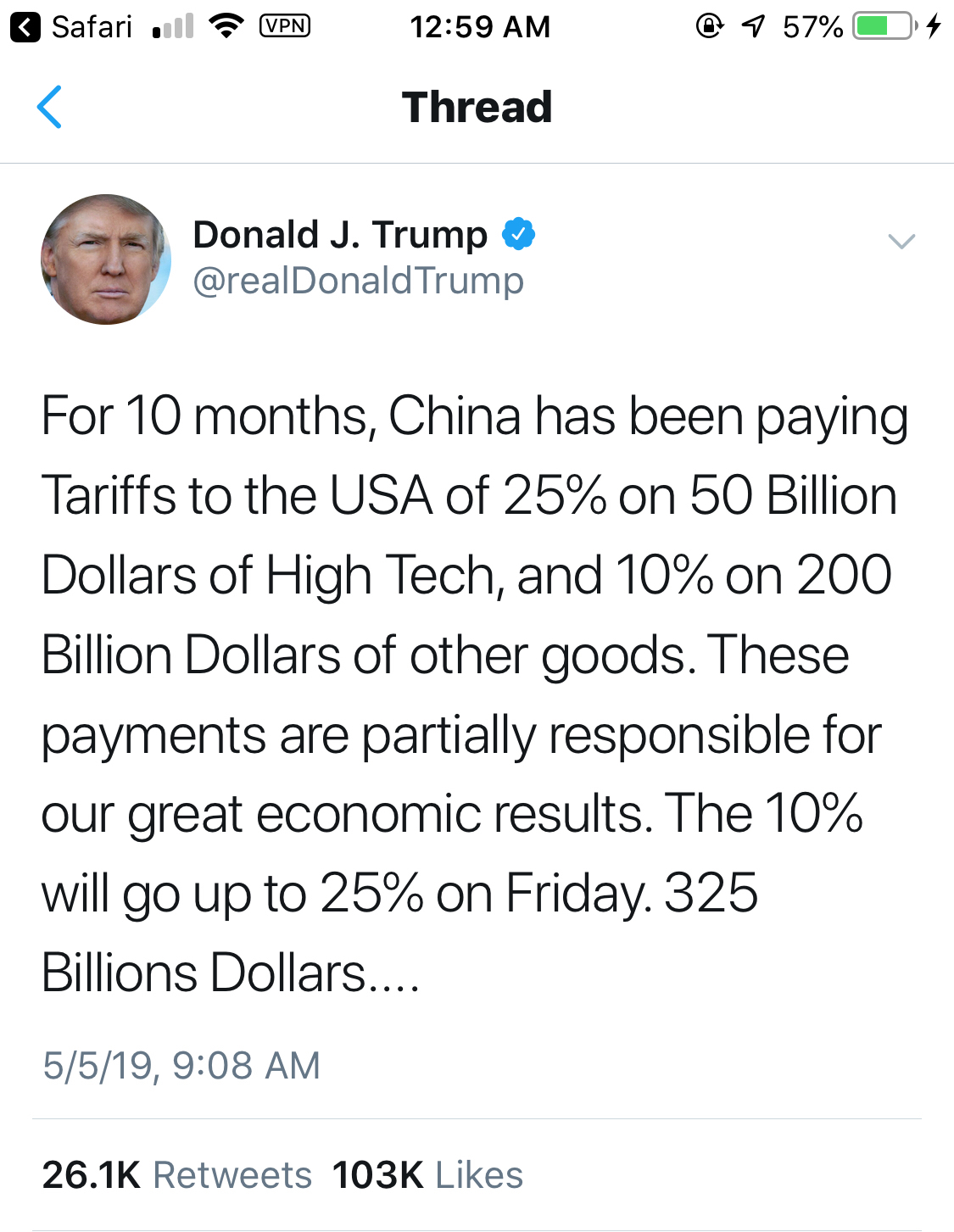 Tweet was posted in May 5th 2019 where Chinese import tax hike to 25% from 10% was proposed.
Immediate negative effects were most prominent on Hong Kong and Straits Times stock index. An observed 4.5% drop.
Immediate effects were negligible on the Shanghai index as bad news seems like it was already factored a few days prior to the tweet. An observed 6% drop prior to the tweet.
Effects on the SnP was negligible. An observed 0.45% drop. The London Stock exchange (FTSE) seems to be humming to its own rhythm.