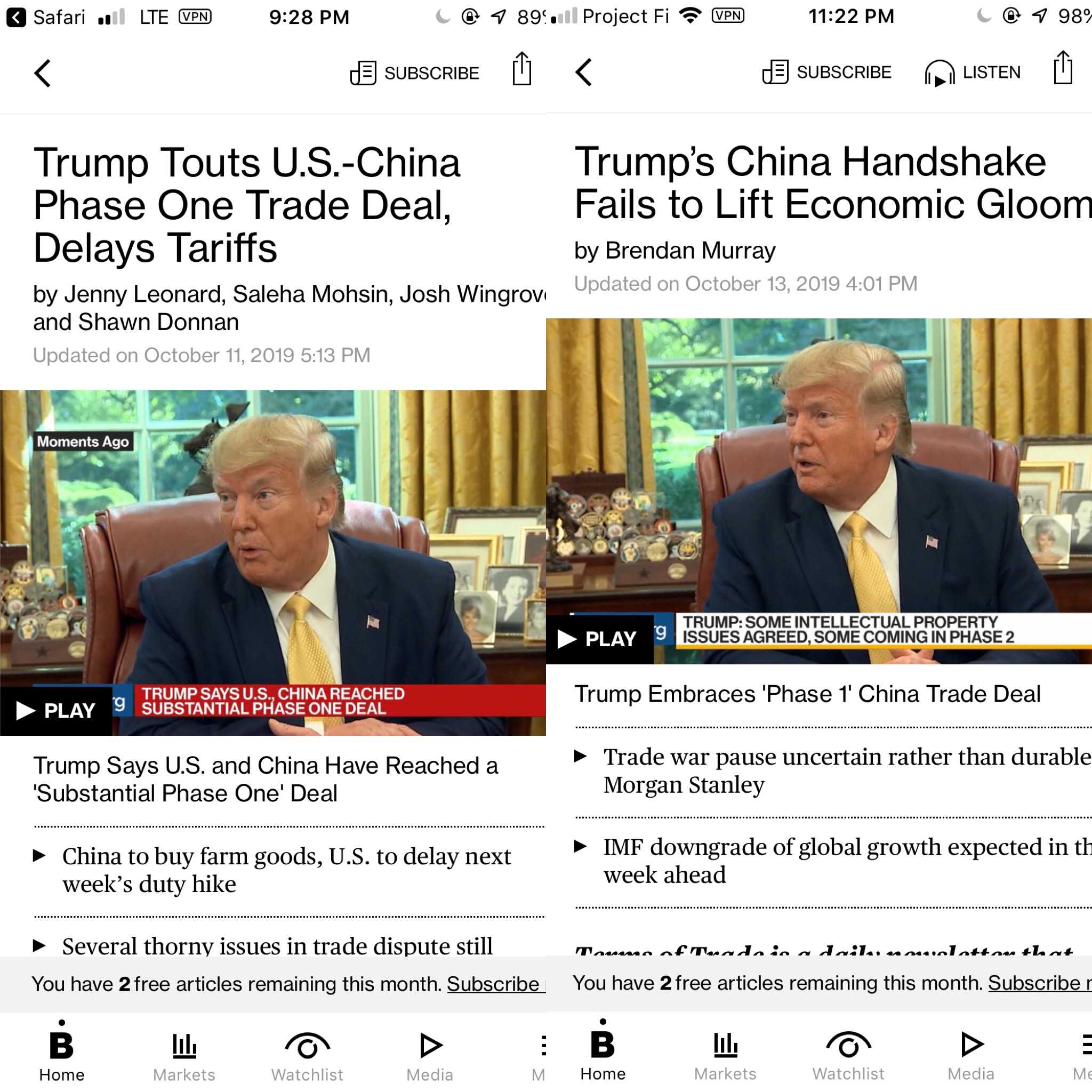 Fascinating AB testing observed on the entire world's population by major news networks. 
Barely 72 hours after the announcement of phase 1 trade deal, its accompanying mass euphoria and surge in world markets, the almost same exact photo with some slight changes in copyrighting and background color is released into production. 
It will be fascinating to observe the world's reaction to this new AB year variant that just got released and the corresponding market price levels.